The scariest part about the opioid crisis might be that one-third of people taking prescription pills like oxycodone don't even know they're on opioids.
A new campaign from the nonprofit health organization National Safety Council, Energy BBDO and m ss ng p eces seeks to raise awareness about, and take action to stop, the drug epidemic sweeping the U.S., by focusing on the 22,000 people who died last year due to prescription opioid overdose.
Titled "Stop Everyday Killers," it features a memorial wall covered in that same number of little pills—22,000 of them—all with tiny faces mechanically carved into them to represent the dead. As part of the roving exhibit, which launched in Chicago last month and is set to travel to places like Pittsburgh, Atlanta, and Washington D.C., a routing machine carves a new face into a pill every 24 minutes, the rate at which prescription opioid overdoses happen.
A film showcasing the wall features both people who have suffered from opioid addiction, and the family members of people who died from it. Their insights are pointed. They thought the doctor who prescribed the pills knew what he was doing; they never imagined addiction could happen to someone like them; and so forth. While the proud melodrama of the production might at moments risk getting in the way of its devastating content, the individual stories come through.
A man named Avi, for example, whose young son Michael died of an overdose, expresses understandable bafflement at how ostensibly routine medical treatment could have gone so terribly wrong. In a second video focusing on their story, he details how his son quite literally died in his arms—an incomprehensibly grievous turn of events for a loving father.
The memorial, called "Prescribed to Death," includes three rooms sharing such individual stories through videos and personal belongings of the deceased—one focused on Avi and Michael; one on a woman named Felicia and her son Louie, who also died from an overdose; and a third on Rigo, a recovering addict.
The campaign also includes efforts to reduce the number of prescription opioids in circulation by offering free "Warn Me" labels that consumers can stick to their insurance and prescription cards asking healthcare providers to discuss the risks of taking opioids and possible alternatives. The NSC is also offering free pre-paid "Seal&Send" envelopes for returning unwanted medications. Both are available via the organization's website, which also includes many more short video memorials for individuals killed by opioids.
If nothing else, the campaign drives home its key point—know what you're taking, and don't hesitate to question your doctors.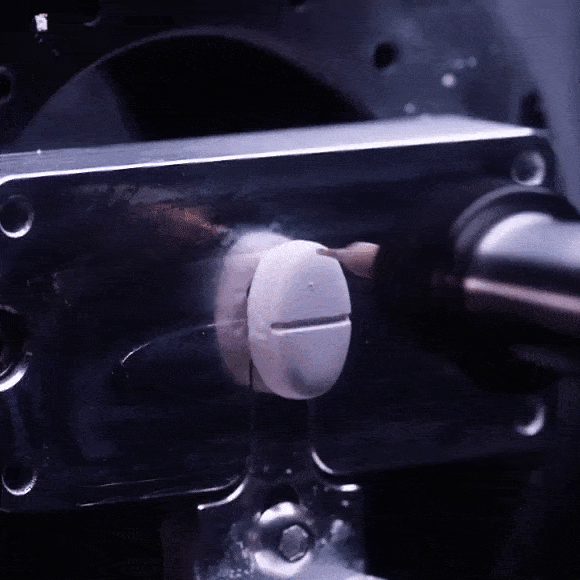 CREDITS
Credits National Safety Council "Stop Everyday Killers"
Client: National Safety Council
Title: Stop Everyday Killers
Agency: Energy BBDO
Chief Creative Officer: Andres Ordonez
Creative Director: Cinzia Crociani, Meg Farquhar, Michael Shirley, Alejandro Juli
Art Director: Dane Canada
Copywriter: Brynna Aylward
Lead Designer: Hung Vinh
Designers: Jaehyuk Choi, Erin Knott, Ramiro Silva
Head of Integrated Production: John Pratt
Executive Producer: Matt Scoville
Senior Producer: Shobin Mathew
Studio Operations: Mitch Monzon
Director of Music: Daniel Kuypers
Project Manager: Blue Smith
Managing Director: Jeff Adkins
Chief Strategy Officer: Larry Gies
Account Director: Jeremy Kanefsky
Account Supervisor: Sarah Nelson
Account Executive: Kristen Schumacker
Planning Director: Lauren Brown
Production Company: m ss ng p eces
Director: Tucker Walsh
Experience Designer: Hyphen Labs
Website Creative Technologist: Mike Bodge
Editor: Liz Deegan
Editorial Company: Flare
Director of Post Production: Kendall Fash
Editor: Sean Berringer, Casey Cobler, Bryan Simpson
Sound Engineer: Sarah Krohn
Color/Finishing: The Mill
Head of Color: Luke Morrison
Artist: Sean Jamin Clutcher
Producer: Natalie Ksiazek
---
The Fans. The Brands. Social Good. The Future of Sports. Don't miss the upcoming Brandweek Sports Marketing Summit and Upfronts, a live virtual experience on Nov. 16-19. Early-bird passes available until Oct. 26. Register now.