Hootsuite's Great Halloween Ads Try to Calm Your Fears About Social Media
Fun horror-movie parodies
It's that time of year again, when we can escape our average selves, don clever costumes and get all hopped up on Fireball shots—I mean, gummy worms. And it's always pretty fun to see what brands do to celebrate, because when they're good, they can be really good.
Social media aggregation site Hootsuite has done itself proud with a great series of horror-movie parody posters, produced in-house. Take a look below and see what happens when scary movies are monster-mashed with social-media themes. (And keep a sharp eye, because two of these are actually sneaky GIFs.)

Instagram/The Blair Witch Project

Twitter/The Birds

Pinterest/Hellraiser

Facebook/The Shining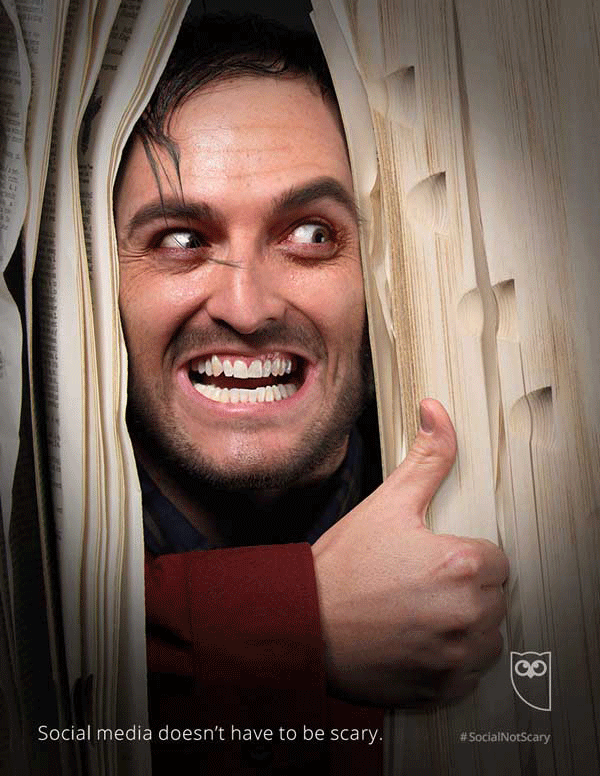 YouTube/The Ring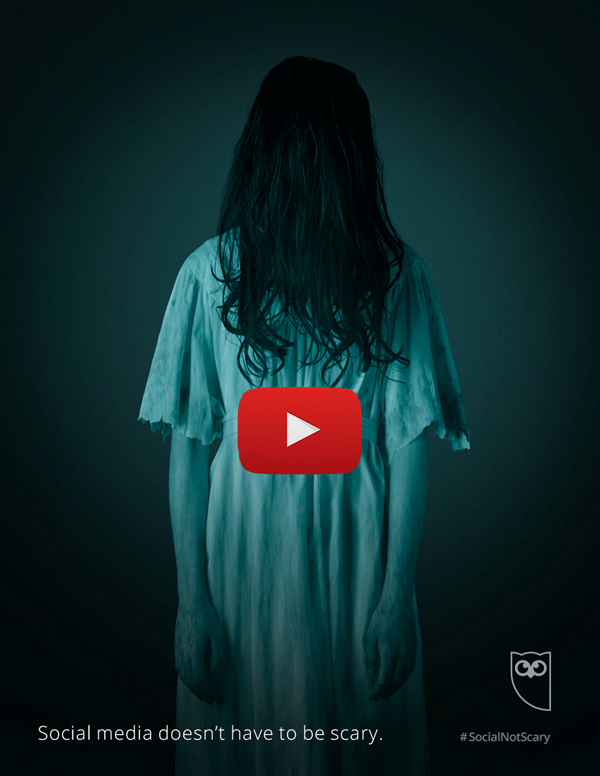 LinkedIn/American Psycho


CREDITS
Creative Director: Briony Crane
Designer: Jason Esteban
Copywriter: Evan LePage
Photographer: Alastair Bird
Digital Retoucher: Steve Pinter
Hair, Makeup: Jessica Langedyk, Marie-Helene Babin
Art Director: Briony Crane
Social Strategy: Evan LePage, Jamie Stein, Andy Au
About AdFreak
AdFreak is a daily blog of the best and worst of creativity in advertising, media, marketing and design. Follow us as we celebrate (and skewer) the latest, greatest, quirkiest and freakiest commercials, promos, trailers, posters, billboards, logos and package designs around. Edited by Adweek's Tim Nudd.
Contributors