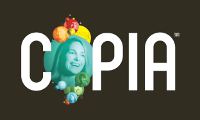 Copia has just released a new version of its iPad app. The update adds a few minor big fixes as well as new support for the latest version of iOS.
For those who don't know, Copia is a relatively new reading platform which launched only last fall. It's built from the ground up as a social reading experience. You can share your notes and details from your library with other Copia community members. You can also find new suggested reads by looking at what others with similar interests are reading, and seeing what they think of a given title.
Copia is also available on Windows, and there's an Android app coming soon.