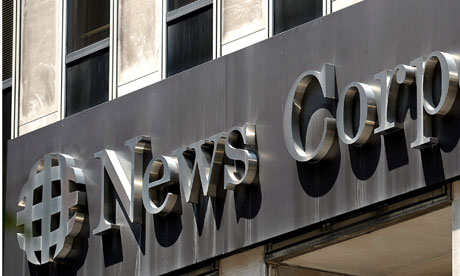 It seems you just can't keep a company under intense scrutiny for invading people's privacy down. For News Corp., things have never been better, as stocks hit a 52-week high during the first trading session of 2012 on Tuesday. According to The Hollywood Reporter, at market close, Class A shares of News Corp. were at $18.35, the highest they had been since early last spring.
That's not all. Traders are predicting big things for the company, which now has a market value of about $32 billion. "I think there's more upside as we have a short-term $20 target, long-term $23 target," David Joyce, a Miller Tabak analyst, told the THR. Another expert stated that News Corp. was the "top pick," among media companies in 2012.
Maybe this is why Rupert Murdoch and the family partied so hard on New Year's Eve — they knew the new year was going to be great.
No matter what.