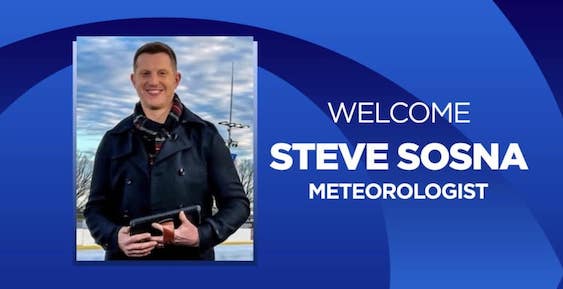 WCAU meteorologist Steve Sosna is leaving the Philadelphia NBC owned station to work at CBS owned WJZ in Baltimore, Maryland.
Sosna posted news on Facebook and included the announcement from his new station about his job as a weekend meteorologist.
"Really excited to announce where I'm headed! It's official. BTW, this is the station where Oprah started her television career!" Sosna wrote. "It's an honor to join the WJZ-TV team! Thank you to my NBC10 Philadelphia friends & family for a tremendous and great 6 year run!"
"I am beyond thrilled to be joining WJZ's First Alert Weather team," Sosna said in the WJZ announcement. "I've been a weather nut since I was 4 years old. That's the age when lightning struck next to my parents' car. The sizzle and blinding flash of a lightning bolt combined with the deafening cracking sound of thunder was love at first sight."
Sosna started his career at KAAL-KSTP in St. Paul, Minnesota. He then joined WNBC in New York as the senior weather producer and fill-in on air meteorologist at MSNBC.