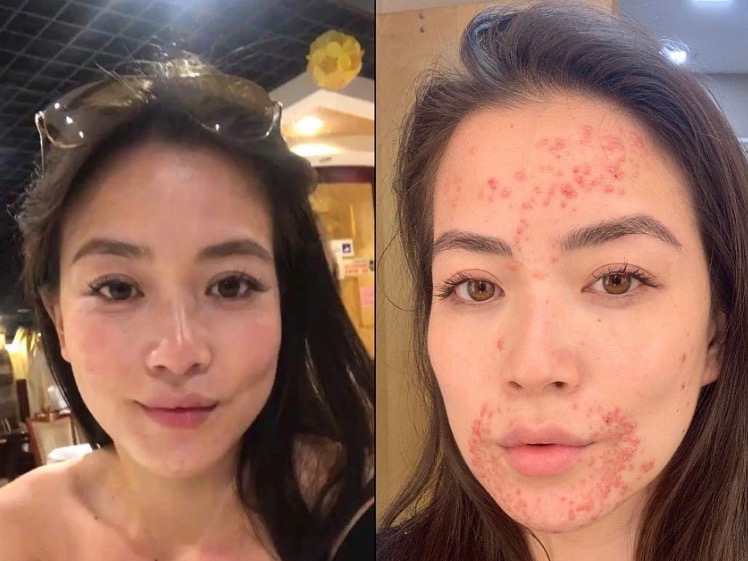 CBS Miami anchor Frances Wang is back on television after taking time off to help her skin condition heal.
TVSpy first told you about Wang and her public struggle with perioral dermatitis. The anchor was misdiagnosed with eczema shortly after she arrived in Florida from Sacramento, Calif.
She says a physician's assistant gave her steroids which brought out a condition that completely changed the texture of her skin. She got red bumps all over her skin and after a while it became impossible to cover with makeup.
Last month, she decided to take some time off to not wear makeup and focus on healing her skin.
"For 5 months, I saw this skin condition spread all over my face. I was panicking. I tried everything that was supposed to make it better – but it was only getting worse," she said in an Instagram post.
And this week, she returned to Miami and the anchor desk after seeing some improvement in her condition.
"It isn't the miracle I had prayed for and looked for every morning, but I'm thankful that it's getting better. I'm thankful for all of your messages about seeing improvement – they keep my spirits up when I feel down. I'm thankful to have friends remind me of how much beauty they see because of who I am on the inside & encourage me to go out in public! – yes there are days I just want to hide but the more I show my face as it is, the more I feel my confidence coming back."
Wang's story has gone viral. She says she hopes her story brings awareness to the condition.