The Lost Remote newsletter brings you the the best in streaming news, from staffing changes to premiere dates to trailers—to the latest platform moves. Sign up today.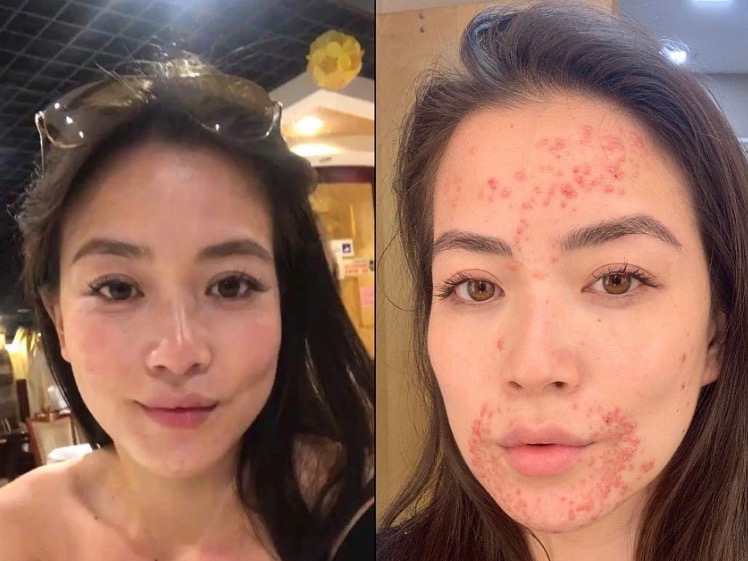 CBS Miami anchor Frances Wang has gone from makeup-free days off to finding ways to cover her face with makeup 24/7.
In a very vulnerable social media post, Wang shared photos of herself from four months ago and today. She now has what is called perioral dermatitis, a skin condition that causes massive breakouts and some serious insecurity for the news anchor.
"I'm honestly terrified of posting these pictures, but I'm also so tired of trying to hide it. Those of you who know me know that I love feeling free to go anywhere at anytime not dressed up, with no makeup on. Which is why it's been so hard for me to go from the picture on the left to the picture on the right, out of nowhere," she said.
Wang said she's spent months trying to manage the condition all while using makeup and filters to cover it up. But it's gotten worse, and viewers are starting to notice.
"Between makeup & filters (and the 'lookaway pose' lol), most of you probably haven't noticed…but now it's getting harder to hide, especially on TV. I've gotten a few mean comments, but also some really nice ones from people who are just concerned or want to help. Never in my life have I felt more self-conscious (not even in middle school 😩) on top of it hurting like he** sometimes."
Wang moved from Sacramento, Calif. earlier this year to Florida.
You can read the full post, which include photos below.
*takes deep breath*⁣ OK. Here I go. pic.twitter.com/aK8vCIOnK9

— Frances Wang (@FrancesWangTV) September 16, 2019