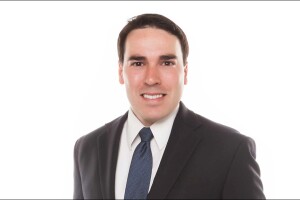 WLEX weekend anchor Conroy Delouche is leaving the Lexington, Ky. NBC affiliate after six years.
"The rumors are true: after four years of anchoring weekends, tonight's 11 is my final newscast at @LEX18News," he wrote on Twitter. "For the occasion, some of us unintentionally wore gray. This is also my last week in Lexington. I'm excited for the future, but I'll miss this newsroom and this city."
Delouche, who started working at WLEX in 2016, didn't say where he's heading next. He started his career at WYMT in Hazard, Kentucky before working at WVLT in Knoxville. In 2013, he left TV to work at his old high school in Houston.