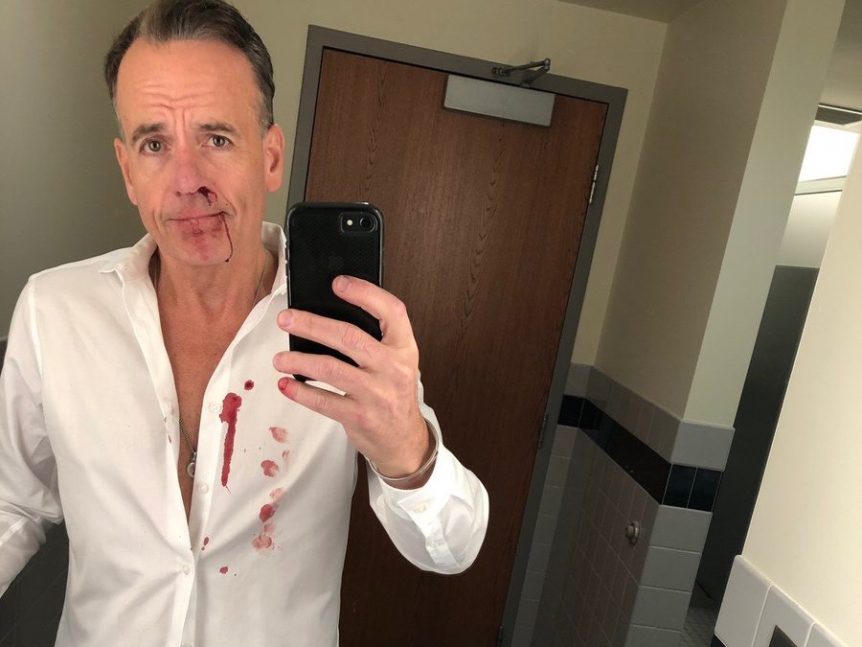 Not much will stop KSTP meteorologist Ken Barlow from doing his morning weather hits.
On Monday, the Twin Cities weather anchor proved that to be true after a deer hit his car on the way to work.
According to Barlow's Twitter post, he posted a bloody photo of himself. He said that the force of the crash sent his face into the steering wheel, leaving him with a bloody nose and lip. It felt a big blood stain on his shirt.
"This is when I got to work 1/2 later…MAY have broken my nose…definitely bit my lip…managed to get all the blood out for showtime at 4:30am," his post read.
Barlow did the weather and told a local blogger he was sore but nothing he couldn't manage.
The accident happened at 1:30 a.m. He was going about 60 mph when the deer jumped in front of him.
This is when I got to work 1/2 later…MAY have broken my nose…definitely bit my lip…managed to get all the blood out for showtime at 4:30am. https://t.co/AiOuv2bgoU pic.twitter.com/lbZTduk4ED

— ken barlow (@kbarlowkstp) November 4, 2019