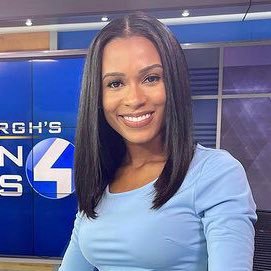 Kylie Walker is leaving Hearst's Pittsburgh ABC affiliate WTAE for a job as an anchor at Hearst's ABC affiliate in Oklahoma City, KOCO.
The move brings Walker closer to her grandmother, whom she called her best friend.
"She is the person I'm waking up in the morning and am on the phone with," Walker told the Pittsburgh Post-Gazette. "She's so excited to have me back home and I'm excited to be closer to her, my friends and immediate family."
She was welcomed on Twitter by KOCO chief meteorologist Damon Lane who wrote, "Congratulations!!! Welcome to Oklahoma City! You'll love it here".
Walker started her career at WBND in South Bend, Ind., before joining WTAE in 2019.
"Thank you so much for your support over these last three years," she said. "It has meant the world to me. Thank you so much for agreeing to talk to me no matter the story—and opening yourself up to me and my co-workers.