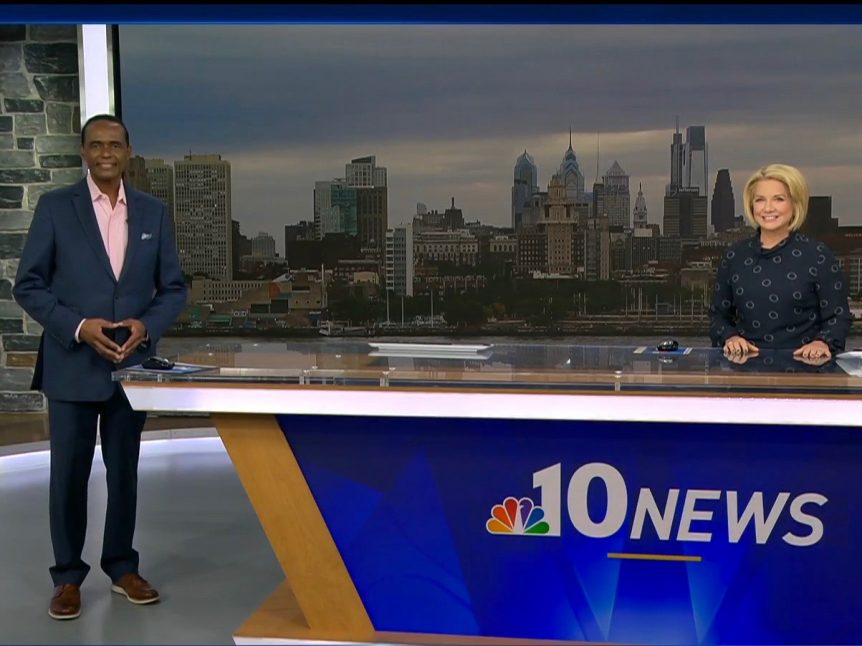 Longtime Philadelphia investigative reporter Harry Hairston has retired.
The veteran reporter had been at WCAU, the NBC station in Philadelphia, since 2004. During his 17 years at the station, he covered some of the biggest stories in the city, including the effects of Hurricane Sandy, a 2013 building collapse on Market Street and a 2014 food truck explosion. Hairston was also the first reporter to cover sexual misconduct charges filed against Bill Cosby in 2015.
He was a founding member of NBC10 Responds, the consumer complaint investigative unit that worked to uncover scams and has since 2016 recovered nearly $1.2 million in services, items and money for those affected by scams.
"Harry is known as a truth-seeker, willing to hold people accountable," anchor Tracy Davidson said in a video honoring his time at the station. "And now as he moves on to his next chapter, Harry's legacy will be the smiles he left on so many faces."
Hairston began his career as a weather anchor before moving to the news desk. In his 40-year career, he also worked in Florida and Detroit before coming to Philadelphia.
"I've just got to say to you, Philadelphia, you embraced me when I got here back in 2004," Hairston said in the tribute video that aired on the station last week. "Philly, you adopted me. You didn't let me go. I felt your love. And I only hope that I served you well."