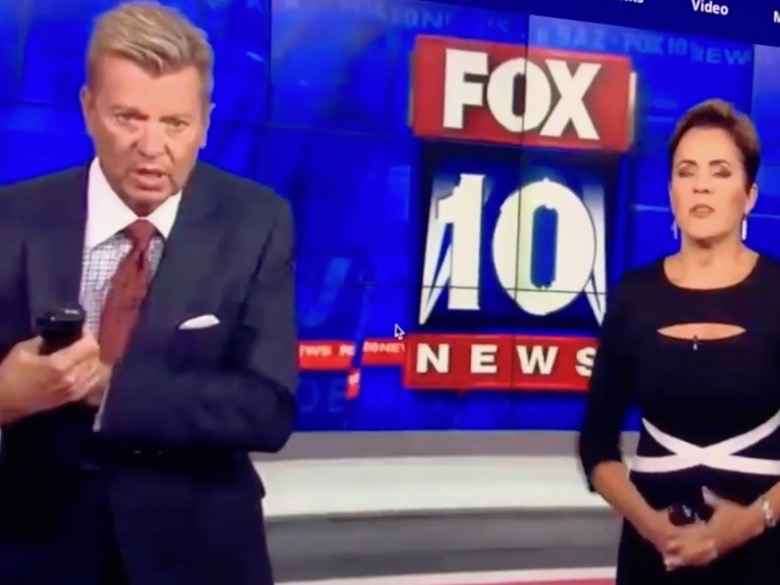 Fox 10 Phoenix anchor Kari Lake is back on air after she disappeared following a hot mic incident.
Lake made the announcement about her return to the news on Monday on Twitter.
"Thank you for the kind words of support many of you have sent me this past week. The outpouring of love has been appreciated. I'm back on Fox10 starting at 4 PM. And I couldn't be happier. I missed my awesome "work-family" so much," she said.
Lake was preparing for a Facebook Live hit with her co-anchor John Hook when she cursed out her bosses for making her remove a reference to Parler, the right-wing social media site, on her Twitter page.
Someone leaked the feed and it was posted on YouTube.
Lake anchors the 4, 5 and 9 p.m. newscasts for the station.
Thank you for the kind words of support many of you have sent me this past week. The outpouring of love has been appreciated. I'm back on Fox10 starting at 4 PM. And I couldn't be happier. I missed my awesome "work-family" so much. pic.twitter.com/qe4CLsKBdf

— Kari Lake Fox 10 (@KariLakeFox10) July 22, 2019