Well-known Denver meteorologist Marty Coniglio is out at KUSA after comparing federal troops in U.S. cities to Nazi soldiers.
According to the Denver Post, KUSA station president and general manager Mark Cornetta confirmed Coniglio's departure, saying, "Marty is no longer employed by 9News."
On Thursday, Coniglio tweeted, "Federal police in cities … now where have I seen that before?" with a picture of Nazi soldiers posing in front of a swastika banner.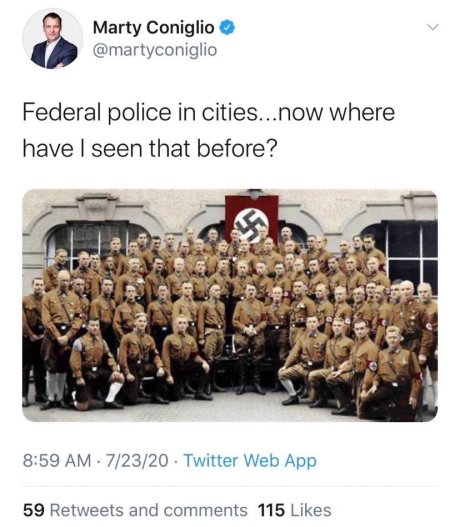 That came just after President Trump announced he would send federal troops to major cities to reduce crime.
The tweet was almost immediately taken down, but not before his followers took screenshots, including U.S. Rep. Ken Buck.
"Comparing the brave men and women of our law enforcement community to Nazis is absolutely reprehensible," Buck tweeted.
There is no mention of Coniglio on KUSA's website. His Twitter bio doesn't mention the station, either.
Coniglio forecast weather in Denver for three decades, spending 16 years at the Tegna station.