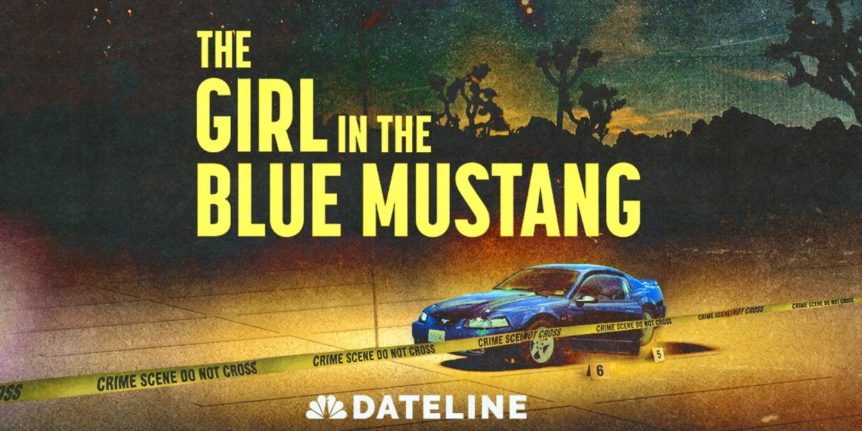 A new true crime podcast is coming from Dateline NBC, with this one looking into the murder of California college student Michelle O'Keefe.
The Girl in the Blue Mustang is a six-episode series hosted by Dateline correspondent Keith Morrison, who provides new insights into the investigation of O'Keefe's murder.
This latest podcast also includes a twist involving a Dateline viewer who changed the case's trajectory.
The Girl in the Blue Mustang is the seventh podcast from Morrison for the very successful Dateline franchise, with previous ones being Murder & Magnolias, The Seduction, The Thing about Pam, The Thing About Helen & Olga, Mommy Doomsday, and Killer Role.
Listeners have downloaded Dateline true crime podcasts nearly one billion times since the first one appeared in 2019.
The first two episodes of the Girl in the Blue Mustang will be available starting Tuesday, March 14. They can be downloaded and streamed on any podcast platform, with the following four episodes debuting over the next four weeks.
Morrison will also be making an appearance at this month's SXSW festival in Austin, Texas, where he will join fellow Dateline correspondent Josh Mankiewicz, executive producer Liz Cole, and senior ep David Corvo for the featured session, Dateline 24/7: How the True Crime Powerhouse Became a Podcast Empire, on Saturday, March 11.
Dateline fan and Grace & Frankie star June Diane Raphael will moderate the panel discussion, which will delve into how Dateline is reaching a new generation of fans with its signature storytelling.