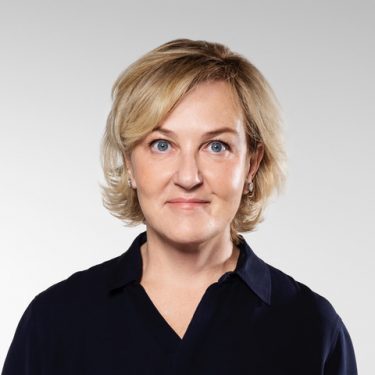 The Healthcare Businesswomen's Association (HBA) named Sharon Callahan, TBWA\WorldHealth CEO and Omnicom Health Group chief client officer, its "Woman of the Year" at the J.P. Morgan Healthcare Conference on Monday night.
The award is given annually to a senior female executive who has made a significant impact on the healthcare industry or advanced women in healthcare in some way. One of the reasons HBA cited for choosing Callahan was her "deep commitment" to championing diversity and inclusion.
"Sharon exemplifies what the Woman of the Year award is all about," HBA president and CEO Laurie P. Cooke said in a statement. "We are thrilled to shine a spotlight on all Sharon has achieved and celebrate her many contributions to the industry and beyond."
Callahan is a founding board member of Omniwomen, the holding company's effort to increase the number of women in leadership positions, as well as Open Pride, a community for Omnicom's LGBTQ employees and allies. TBWA\Worldhealth claims that nearly 60 percent of senior leadership roles are held by women.
She also serves as vice chair for the Victory Fund, which works to raise the number of openly LGBTQ officials in government and sits on the boards of the Arthritis Foundation, Women Against Alzheimer's, HBA New York/New Jersey and the Medical Advertising Hall of Fame. Callahan additionally serves on the executive committee for the Coalition for Healthcare Communications and the Government Relations Committee for the 4A's.
"Sharon's leadership has been instrumental in making Omnicom Health Group a destination for the best talent in the industry, while driving work that has real business impact for our clients," Omnicom Health CEO Ed Wise said in a statement. "She is a powerful force for change, extraordinary client counselor and inspirational leader, and I have no doubt she will continue to drive great impact in all she does."
Callahan started at Omnicom as executive vice president and director of DAS Healthcare and CEO of LLNS (which is now TBWA\WorldHealth New York). Prior to Omnicom, she was chief digital strategist for Grey Healthcare Group and president of interactive agency Summit Grey, which was born out of the Summit Group, a company she co-founded.
Callahan served as the HBA's own global board president in 1997 and received the nonprofit's Strategic Transformation Achievement Recognition (STAR) in 2006. She's also been named the Medical Advertising News Person of the Year for 2018.
"Sharon is an inspiration and a true disruptor," added Troy Ruhanen, president and CEO of TBWA\Worldwide. "She has a clear vision for the future of healthcare marketing and she pushes the boundaries of creativity and innovation to set a new standard of excellence. Few have done more to help women advance and make an impact. She's an example for all of us and we are enormously proud to see her recognized by the HBA."
Callahan is expected to accept the award at the HBA's 30th annual Woman of the Year event on May 9 in New York.