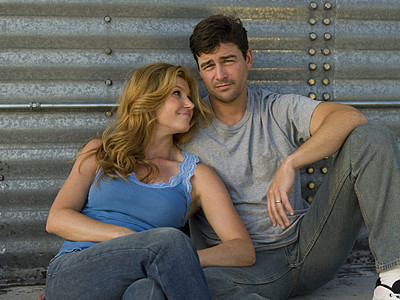 Friday Night Lights, the television show that was nichely popular, but which seemed to switch stations and days with every passing tide, is reportedly being spun off into a movie. The film will feature Kyle Chandler and Connie Britton, stars of the TV show, and will reportedly continue where the show left off at the conclusion of its recently completed five-season run.
Executive producer Peter Berg said, "We're very serious about trying to do it." He said a script is being written and they hope to go into production next year.
This would be the second time FNL hits the big screen in some capacity. Buzz Bissinger's best-selling book about a west Texas town that revolves around the fortunes of its high school football team was the basis for a 2004 film starring Billy Bob Thornton.
Comments