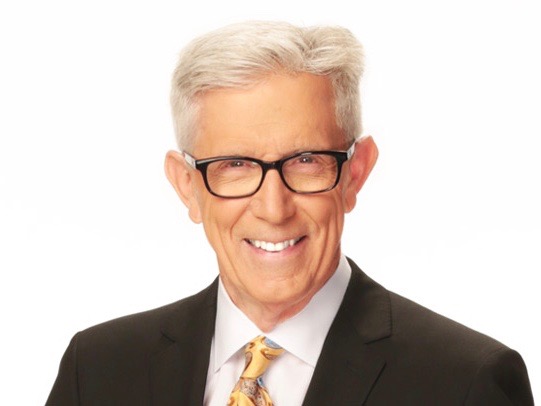 One of the longest running anchor teams in the country is dismantling.
KNBC weatherman Fritz Coleman is retiring after 39 years of delivering forecasts to viewers in Los Angeles.
"This career has been a gift. To work in the greatest news operation in Southern California has been the greatest experience of my life," said Coleman. "I have also had the opportunity of raising my children, while working with a wonderful team. I have made lifelong friends at NBC4 and in the community it serves. I'm so very thankful," he said upon making the announcement.
Coleman joined KNBC in 1982 and over the years he's been named "Best Weathercaster" several times across Southern California.
"Television viewers have faithfully welcomed Fritz into their homes for 39 years, and during this entire time, he has been an esteemed employee, a beloved friend and an outstanding corporate citizen," said Steve Carlston, president and general manager of NBC4. "His retirement is our loss, but a well-deserved respite for him."
He's produced a number of comedy-type shows for the station over the years, including What a Week (1990-1991), It's Fritz (1988-1990), Fritz and Friends (special) and The Perils of Parenting (special), for which he's won four Emmy Awards.
Coleman has also made appearances on late-night shows including The Tonight Show Starring Johnny Carson.
A Philadelphia boy at heart, Coleman originally moved to L.A. in 1980 from Buffalo, N.Y., where he was a radio personality.
His last day will be June 26.