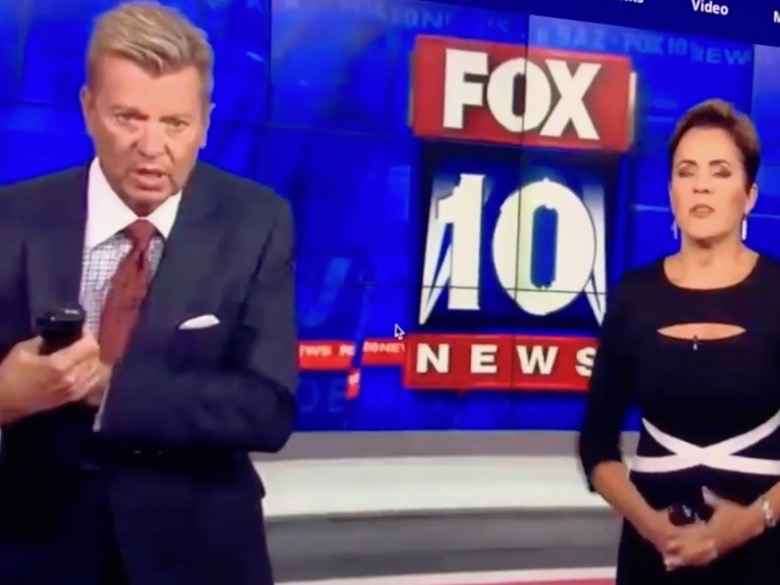 KSAZ anchor Kari Lake has been gone from the anchor desk in Phoenix ever since FTVLive posted a video of her dropping the F-bomb while her mic was hot before a Facebook Live hit.
In the video, which has received more than 100,000 views, Lake and her co-anchor John Hook can be heard talking about station management. Lake seemed perturbed that recently made her remove a reference to Parler, an alt-right social media site, from her station Twitter account bio. While Hook is explaining why he thinks management did what they did, Lake responds with "f them."
That video was posted on July 15 and Lake has been MIA ever since. The station has had replacements in for her during the past two days.
No one from KSAZ management has commented on the video as of today.