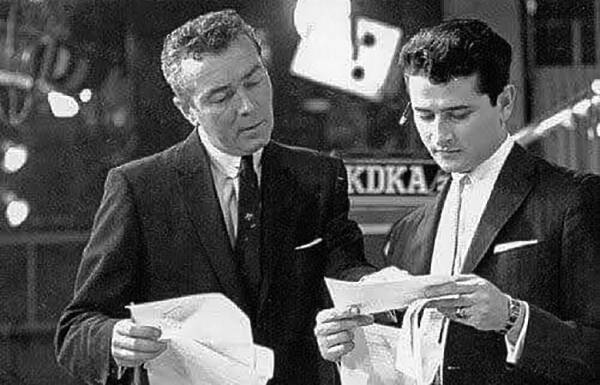 Al Primo, the man credited with creating the Eyewitness News format, died on Thursday. He was 87.
Primo launched Eyewitness News while he was the news director at Philadelphia's KYW in 1965. The Daily News once described him as "the man who almost single-handedly changed the face of broadcast journalism."
The new format took local TV from the single male anchor, to a mix of male and female anchors reporting the news along with people of color. His beat system with reporters going live from the field made them the eyewitness to the days' events.
"They said 'it was not journalism' and 'he's using show-business techniques,'" Primo told The Philadelphia Inquirer earlier this year. "And of course, I said, 'Yes, that's right. This is television, so we use lights, camera, action—that's what we do.' But we do the news, too."
Primo, who started in the mailroom of a Pittsburgh TV station, said he believed the people presenting the news should look and sound like the audiences they served.
"You see women, Hispanics, Jews, Italians and on television were these three white men," said Primo. "Why waste time watching people preach the news to you? You want to really hear it from people that you know and respect and were part of the community."
He also implemented set changes and graphics, along with anchor pacing and theme music, which he thought were essential to the viewing experience. His choice of the Tar Sequence track from the film Cool Hand Luke would serve as the Eyewitness News theme, until the mid 1990s.
"What it did for me was really highlight the fact that there was no minority representation on the station," Primo said. "And so, I began to look around for someone who was qualified to join the team."
"We're so proud of my dad and the advancements he did for women and minorities and we're so heartbroken. I knew him as dad and he was a great one," his daughter Juliet Primo told The Inquirer.
Primo is also survived by daughter Valeri Primo Lack and other relatives.
Services are tentatively planned for Saturday, Oct. 8, at First Congregational Church in Old Greenwich, Conn.