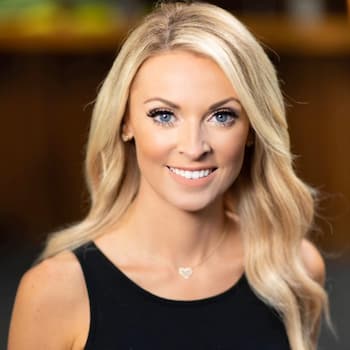 Newsmax, on Thursday, announced that Sharla McBride is joining the network as a co-host of Wake Up America alongside Rob Finnerty.
McBride was most recently a news and sports anchor at WUSA-TV in Washington, D.C., a CBS affiliate.
She is a 17-year broadcast news veteran, having also worked as a main evening news anchor and sports anchor at the WNEP-TV ABC affiliate in Scranton-Wilkes-Barre, Penn., and sports anchor for NBC Sports Philadelphia.
"I am excited to join an incredibly talented team at Newsmax and look forward to bringing Americans the stories that matter each morning," said McBride.
Newsmax programming chief Elliot Jacobson said in a statement, "Her experience working in markets throughout the U.S., leading to her reporting in the nation's capital, brings a unique point of view to our audience on the stories important to them."
McBride added, "It has been my dream to work for network news, and I feel my 17 years of anchoring experience have prepared me for this new role of co-hosting 'Wake Up America.' It's an absolute honor!"