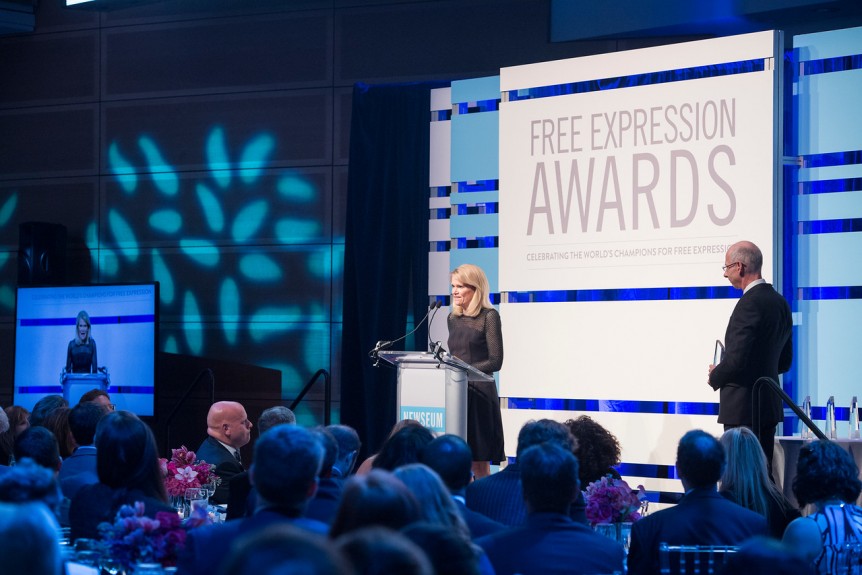 Martha Raddatz, who'd just returned from Seoul, South Korea, made her way to the Newseum Tuesday night, and was honored with the second annual Free Press Award.
"While we're very lucky in this country to have a robust tradition of free press, nothing is guaranteed," Raddatz said in her remarks. "What we value today can become a threat tomorrow. It's part of our job to remind people why they should value a free press."
ABC News president James Goldston paid tribute to his chief foreign affairs correspondent and co-host of This Week, before presenting her with the award. Raddatz's ABC News colleagues Luis Martinez, Robin Sproul, Cindy Smith, Ely Brown and Connor Finnegan were also there, as was her husband Tom Gjelten.
Comments