Whatever you call today's youth—Millennials light, Generation Z, Zillennials—they are the next generation of audiences. To reach them, you'll need to tailor your marketing strategy to their distinctive tastes, behaviors and preferences.
These are not just digital natives or internet natives, but the first generation that has grown up speaking mobile and living social. They're much, much more than just selfie-snappers and emoji junkies. They're discerning. They're diverse. And they want it their way—they don't care how things used to be done.
The type of content they consume is not fundamentally different from previous generations. How they consume it can be. They still watch great shows, listen to cool music and define new trends and styles. They laugh with their friends, probably stay up too late and care about the world around them. But they're doing it a bit differently.
"Generation Z is an active, opinionated generation," says Dario Spina, CMO of Viacom Velocity. "They don't want to engage with brands that simply push messages through advertising. They embrace brands that are willing to step into a cultural conversation and listen to them."
So what's a brand to do?
To connect with youth today, companies have to create content that engages audiences wherever they are. Remember this is the mobile-first generation. You've got to find them and bring the mountain to them. And it's definitely possible.
Historically, brands targeting the coveted 18-to-24 bracket were able to reach mass audiences by traditional advertising spots created for a single screen.
But marketers can now reach young adults through linear TV, as well as platforms like YouTube, Instagram and Snapchat—where 18-to-24-year-olds tune in to programming that's created for each channel and caters to their interests. They have more choices when it comes to content than any generation before. The result: They spend two-thirds of their waking hours consuming content.
Having grown up with a smartphone in hand, Gen Zers are savvy tech experts who can switch between screens and platforms fluidly. Of course, that's led to shortened attention spans of just eight seconds (compared to 16 for Millennials) according to research firm Statistics Brain, which makes keeping them tuned in and engaged a challenge.
The good news is there are more ways than ever to reach this audience.
This is where brands can come in. This generation likes to share—they speak in emojis, snaps and grams. Brands need to think in attention-capturing, easily shareable, short-form social content built for each platform that's additive to the content created for the massive scale and reach of linear TV. Young adults want hilarious photos they can easily post on Facebook and short videos that can help them waste time between classes. They want to tune into live TV events from their couch and catch-up on classic television shows from their bedrooms. They want their top news stories on Twitter, personal moments with friends on Snapchat and can't-miss influencer livestreams on Instagram. For brands looking to break through, the not-so-secret secret is to create custom content—lots and lots of content—that lives natively on specific channels.
Take for example a recent partnership between a CPG brand and Viacom: To launch a new product line, Viacom's branded-content arm, Velocity, created more than 50 pieces of content custom tailored to five different platforms and two events. This included spots specifically created for the MTV Movie and TV and BET Music Awards and ads for channels like Spike, Comedy Central and VH1. It also included a myriad of Snapchat content, like a livestream of the award shows, as well as a partnership with actress and YouTube star Liza Koshy for a multisocial platform contest giveaway.
Explains Sean Moran, head of sales at Viacom, "Marketing isn't about creating moments anymore. It's about creating movements. To reach digital natives—and Gen Zers especially—brands have to be able to transcend platforms and channels with content that inspires."
For young people, content isn't a one-way street. They also seek out ways to create and share their own. It makes sense: They're seeking out cool, unique and creative experiences where they can snap photos, videos or boomerangs to fuel their own social presence. They're seeking social currency at pop-up cat cafes, funky art shows or amazing music festivals—and they love the brands that help provide those experiences.
Generation Z is not homogenous. It's the most diverse group of youth in modern history.
And we're not just talking about race—though according to the U.S. Census Bureau, only half of the under-25 set today are non-Hispanic white. A JWT Intelligence study of Gen Z sexuality and gender found that only 48 percent of Gen Z self-identified as exclusively heterosexual, while transgender, gender fluid and nonbinary identification is on the rise.
More than just the color of their skin or their own sexual or gender orientation, 18-to-24-year-olds are more likely than any other generation to accept "other" into their lives. A third have dated someone from another race, 59 percent are friends with someone of a different sexual or gender orientation and 66 percent believe in marriage equality, per a joint study from research firms 747 and Collaborata. But they're also more likely to attend church than millennials (41 percent versus 18 percent according to one university study) and tend to be more evenly split among political lines. And that difference is cool because of the Gen Z philosophy that boils down to "You do you."
"Young people recognize that their individuality is an asset, and they want brands to understand that too. They expect to see their identities reflected and respected in their content," notes Kelly Day, president, Viacom Digital Studios.
Generation Z wants to connect with brands that reflect who they are as individuals—not who they are as a group. Simply put, one size doesn't fit all. Companies can't be complacent in their marketing messaging because if individuals don't feel represented or spoken to directly, they'll just move on. And Gen Zers hungry for representation gravitate toward companies that recognize the diversity of their needs: Just look at the skyrocketing success of Rihanna's Fenty line, which offers hundreds of makeup options that appeal to a wide variety of races.
Listening to the ambitions and ideals of this generation reveals more opportunities to engage with them as well.
Annual studies of college freshmen by the ACLU show that the current spate of students is more politically and socially engaged than the three generations before it; they're starting nonprofits at a higher rate than their older counterparts, according to research firm Barkley's; and creating movements out of tragedy, like the Parkland survivors' gun control push. Viacom Global Insights found that 83 percent of teens think their age group has the potential to change the world, a 12-point increase from teens just five years ago. This hyperconnected, socially savvy generation has the reach and a message to get out there. Gen Zers believe they make change happen … and they're actually doing it.
So why not help them? Brands can help elevate and invest in this emerging and talented audience. Do that, and youth might just reward you with a bit of brand loyalty along the way .
Truth in advertising has given way to transparency and authenticity.
Companies like Patagonia, which gets political in its fight to protect the environment, and Everlane, which promises ethically made, sustainable clothes, are built on a mission and purpose—and they've baked it into more than just a CSR initiative trotted out once a year. That philosophy fits nicely with what young adults actually want: companies that care (in fact one survey from think tank TMI Strategy found that 78 percent want to buy from a company that gives back to society).
For Generation Z, brand authenticity means a company that actually lives up to its promises—and these shoppers push back when they don't.
Secondly, young adults understand branded content. They get that their favorite YouTuber or Instagram star is taking brand payment in exchange for a bit of on-air promotion. Gen Zers want their influencers to succeed. But they tune in to see their favorite influencers do what they do best, and they don't want branding to distract from that experience (read: partnerships that feel forced or off-tone). The last thing brands want is to come across as if they're trying too hard to fit in.
As a result, savvy brands need to find ways to support the content and people that young fans love without needing to be the "main event."
"The members of Gen Z are used to seeing great content that was created or supported by brands," says Steve Ellis, CEO of WHOSAY. "They're not skeptical of advertising or influencer marketing, but they expect it to be honest and entertaining."
This generation hops from platform to platform quickly, and with a discerning eye. If something isn't working,they'll move on to something different. No harm. No foul.
So try new platforms—and engage and listen to the audience on these channels. If you're waiting for VR to get established before you dip your toes in, then you're too late. Second-movers show up when everyone who matters is moving on to something else.
Engage 18-to-24-year-olds in some cocreation at the outset of a marketing campaign, and see where it nets out. (Maybe if you get them involved, your brand won't be the weird old guy in the corner of the room saying "How do you do, fellow kids.")
Look for new ways to provide great experiences. Be the first with AR shopping. Keep tabs on the new platforms people are trying and hop in. Give it a try and if it doesn't work, pivot and try something else. This audience will give you props for trying if you do it with a bit of creativity and authenticity. And remember, this generation has a short attention span anyway.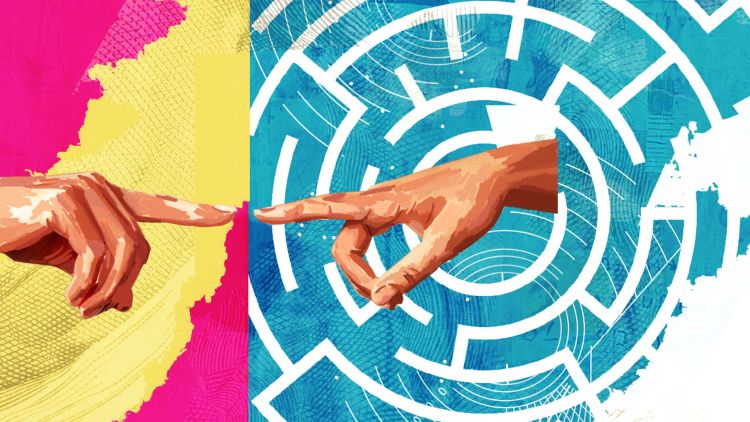 If you want to reach today's youth, you need to get today's youth.
Some brands are already there. For others, now is the time to bone up on what this new audience wants from you and expects of you. But keep these key guidelines in mind as you build out your strategy:
Deliver content on their terms, not yours.
Mobile-first means everywhere, all the time. Go where young people are and deliver your message in a way that's appropriate to the platform, the time or the place.
Be creative and think about the entire experience. Work across platforms and don't think virtual and IRL are different. They're not.
Embrace diversity and difference in everything you do. Gen Z is all about the "You do you" mantra.
Be transparent and authentic. Stand for something and build your efforts around a purpose that will resonate with young people.
Tell a narrative that reflects who Gen Z really is, not who you want them to be. Be honest and entertaining.
Try something new. Stay tuned to the new and emerging platforms that young people are trying, and give them a try yourself.
The end result? You'll learn something new about a generation that is disrupting and upending many of your marketing norms. And you'll find ways to connect with them in a genuine and engaging way.