Branding the Olympics for a global audience is one of the world's most high-profile design projects. For the 2018 Winter Games in PyeongChang, South Korea, the task fell to Interbrand, the global brand consultancy. And its work has been unique indeed—largely because, for the first time, the visual designs were built largely from words and letters.
The visual look of the PyeongChang Olympics is based on letters from Hangul, the Korean alphabet, which was created in the 15th century by Sejong the Great, the fourth king of Joseon-dynasty Korea. Hangul was created in order to promote literacy among the common people—so the language itself has an origin story with some Olympic spirit in it.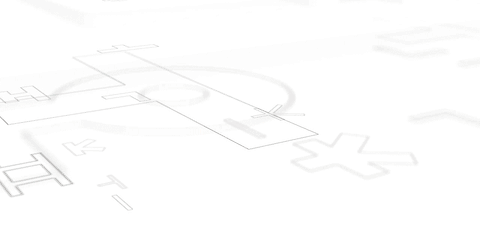 The Olympic visuals incorporate letters from Hangul in ways large and small—from huge close-ups of portions of letters (which look more like abstract design elements) to collections of small letters that make up snowflake shapes.
"The geometric grid and composition of the keywords written in Hangul represent the harmony and interaction between the people from the world at PyeongChang 2018," Interbrand says. "The shapes and colors created by the overlap of letters signify the new possibilities to be opened up in PyeongChang."
Below, check out a video from Interbrand Korea giving an overview of their visual branding, as well as their 2018 Olympic tagline, "Passion. Connected."
"Interbrand Seoul's work for the PyeongChang 2018 Olympic Winter Games is the perfect example of connecting the unique culture of Korea with the celebration of human achievement and potential for the future," said Andy Payne, global chief creative officer at Interbrand.
The idea to use Hangul in the PyeongChang designs began before Interbrand's involvement. The official Pyeongchang 2018 logo—designed in 2013 by Ha Jong-joo, a Korean corporate identity consultant—is also based around Hangul letters.
The square shape in the logo represents the letter P in PyeongChang, which the asterisk shape represent the letter C. The two consonants are also meant to have broader symbolism, according to the Olympics website—with the former representing the open square where the celebration of athletes and winter sports is taking place, and the latter representing the natural environment of snow and ice, as well as the stellar achievements of the athletes, the stars of the Games.
The logo has come in for some criticism, the most common being that it lacks the kind of energy that an Olympic sports logo should have. But conceptually, it's clearly more culturally defining that basing the logo around a landmark, or a more abstract design. And boosting the culture of the host nation is always a key goal of any Olympic branding campaign.
See some more visuals below.