We continue today with more agency holiday cards, the ad industry's fun farewell gifts to 2017.
Here are links to all the cards we posted this week:
Agency Holiday Cards 2017: The Most Creative Farewells to the Year
Agency Holiday Cards 2017: The Most Creative Farewells to the Year (Pt. 2)
Agency Holiday Cards 2017: The Most Creative Farewells to the Year (Pt. 3)
Agency Holiday Cards 2017: The Most Creative Farewells to the Year (Pt. 4)
Below, check out the latest additions to our list. We're getting more latecomers than we expected, too, so we'll try to do one more roundup on Friday morning—before picking our five favorites of the year.
Barbarian – "GIF My Year"
With "GIF My Year," people answer five madlibs-style questions with emojis to get a magical mix up of GIFs (powered by Giphy's API) to tell their story. It was created in partnership with TRASH, the first artists/technologists to participate in Barbarian's new "Stranger in Residence" program—an initiative to invite experimental thinkers and creators into Barbarian to riff on the work they do and collaborate with the Barbarian team.
"Internet culture has transformed GIFs from a simple filetype into a new form of visual language," says Chuck Fletcher, CTO of Barbarian. "There are millions of GIFs on the Internet, enough to express nearly any emotion or idea. We partnered with TRASH to create a video-based GIF playlist out of the most fluid, fun, expressive content all from a single static emoji."
BBDO – "End of the Year Message 2017"
Where Publicis went older, BBDO goes younger with its holiday message to employee, as pint-size Andrew Robertson and David Lubars reflect on the network's strong year.
Bozell – "Holiday Answer"
This year's Bozee card is a take-off of last year's holiday conversation starter kit, which included 40 handy, pocket-sized conversation starters for awkward holiday situations. This year, the answers to awkward questions are available right on your phone, tablet or laptop with "Holiday Answer." Bozell says it's already seeing hundreds of visitors to the site, and the average time spend is eight minutes. You can also share your responses on Facebook or Twitter.
Catapult – "Holiday Brainstorm"
There are no bad ideas in a brainstorm, right? Well, not so fast.
Day One Agency – "Holiday Coffee Kit"
Day One Agency collaborated with its favorite local business, A Little Taste, to create three unique coffee blends to "fuel your creative thinking in 2018."
Doe-Anderson – "Heroes of the Holidays"
This agency reminds us of the simpler pleasures of the season—whether it's an inflatable Santa or boxed wine. See more "Heroes of the Holidays" videos on their YouTube page.
H&L Partners – "One to Give On"
Not one likes a bad gift. H&L Partners came up with "One to Give On," a series of snarky PSAs spoofing the classic "The More You Know" PSAs. Each one is delivered by agency employees hoping to make a difference this holiday season—when it comes to gifting, at least.
KSV – "The Super Fantastic Holiday Joy Generator Machine"
This ad agency focuses on energy and sustainability. So, it only made sense to create a holiday card powered by the wind.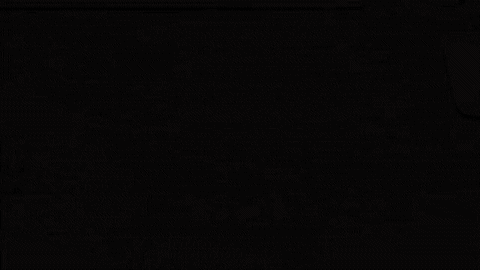 Lauren Kosteski – "Christmas Cabaret"
"I dealt with 2017 by singing loudly into a karaoke iPhone app and buying new wigs." So says Lauren Kosteski, a freelance strategy consultant, who sent a link to her "Christmas Cabaret" EP to friends and clients. Check it out on Soundcloud. It's good!
m ss ng p eces – fARtjacker
This production company created the world's first AR fart app. fARtjacker simulates six styles of flatulence using the latest ARKit technology. "Swipe across your screen to unleash your full farting potential, then record the action and share on social!"
Ogilvy Paris – "Christmas Corp. Annual Digital Report"
Ogilvy Paris invites you to a special conference call where the chairman of one of the Best-loved brands is holding its Annual Digital Report meeting, taking stock of the corporation's Digital Transformation in 2017—and with Santa questioning how he can be more active in the digital space.
---
Don't miss the Brandweek Sports Marketing Summit and Upfronts, a live virtual experience Nov. 16-19. Gain insights from leading sports figures on how they navigated a year of upsets and transformation and what's in store for the coming year. Register.