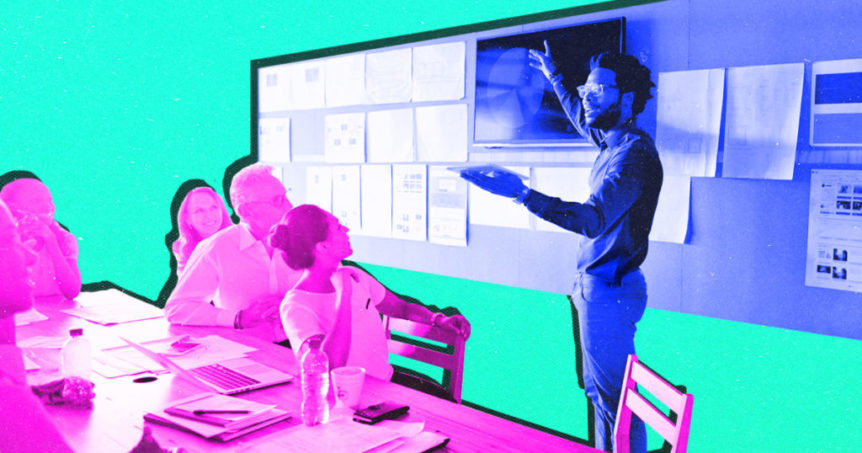 This is part of Adweek's series covering fellowship programs at agencies. As agencies continue to face a talent crunch, many recent graduates or career changers are seeking a way into the industry. Here, we cover programs for entry-level marketers at top agencies.
Epsilon's Intern Program runs from June through August and offers undergraduate students an introduction to the data company and a chance to receive a full-time offer.
Upon graduation, former interns may apply to join Epsilon's New Grad Program for recent graduates, the next rung on its talent acquisition ladder. Adweek previously profiled Epsilon's New Grad Program in this series.
This talent pipeline offers Epsilon a chance to build, rather than buy, talent, according to David Lucey, Epsilon's vp of recruiting, noting that it allows Epsilon to evaluate talent. "We end up making offers at the end of the summer to to a pretty high percentage of the interns who are interested and eligible to be full time once they graduate," he said.
Alex O'Connor, a senior business systems analyst at Epsilon, completed the intern program the summer before his senior year of college.
"I had the opportunity to work with real data, real world data, large-scale data, pretty early on in the program," he said.
O'Connor studied computer science in college and was seeking a data-centric role, as opposed to a job in software. He liked the idea of working with both people and technology, and the role gave him opportunities to do that.
Epsilon, which is part of Publicis Groupe, provides data infrastructure for many of the holding companies' clients, and for other agencies and marketers in the advertising ecosystem that pay for Epsilon's data and services.
"From the marketing side, it's not really a one-size-fits-all approach, with all the different industries and verticals that are available. So it gave the widest array of opportunities to learn about a lot of cool, different, interesting things—while still being able to use the skills that I was really valuing the most," O'Connor told Adweek.
O'Connor joined the New Grad program upon his college graduation and now manages interns in the program.
The company is hiring interns now and will continue to fill roles throughout the year.
"We'll do some hiring in the fall for specific roles, technical roles, but then a majority might get filled in the spring. If you go through the process and you don't see things that fit what you're looking for in the fall, come back in the spring and there probably be more opportunities," said Lucey.
TLDR: Check out program details, including how to apply, in our Q&A with Epsilon below. Responses have been lightly edited for clarity and style.
When did Epsilon found the program?
2012.
How many classes of fellows/interns do you welcome each year?
One per year, typically starting in May/June.
How long does the program run for?
11 weeks for undergrad interns (the majority), 12 weeks for our PhD interns. We usually have about three year-round interns that support our data center.
What does your program pay?
Hourly rates do vary based on role and location. However, hourly rate for Epsilon's undergrad interns average about $25/hr. The average rate for the 2022 class was $25/hr. Hourly, not salaried.
How many fellows do you hire or plan to hire for each class?
While each year is different, we average about 80-85 interns per year.
Is a college degree required for your program?
No.
How long is the application process from start to finish?
About a month (on average).
What do you require from applicants as part of the hiring process?
The application process may vary per role (ex. For more of the creative positions, a portfolio may be required to include). However, the overall interview process consists of two rounds of interviews.
What percentage of your fellows receive full-time offers by the end of your program?
Approximately 70%.
When are you hiring your next class of fellows?
Epsilon will accept applications for the internship on a rolling basis.
Interested applicants can find postings on the Epsilon Careers site and learn more about the program on the Epsilon Epic Blog.
Is there a program you would like us to know about? Please reach out to olivia.morley@adweek.com and complete our survey to tell us more