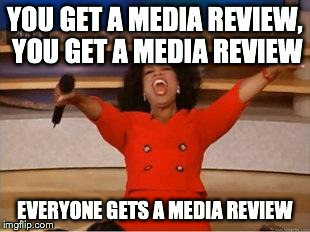 The media reviews just keep on coming, as Sony has now become the latest to a launch a global review of its media business. "I can confirm that we are conducting a global media agency review," a spokeswoman told AdAge. "It encompasses current media agency assignments for planning and buying."
Sony spent $620.3 million on U.S. measured media in 2014, according to the publication. Its media business is currently divided between Interpublic's UM (part of IPG's Mediabrands) — who handles Sony Pictures, as well as pieces of Sony's entertainment and electronics businesses — WPP's Mediacom, who handles global media responsibilities for Sony's mobile devices, and Dentsu's Carat, who is responsible for Sony Playstation and the North American mobile business. "People familiar with the matter" told AdAge that these incumbents will likely be included in the review.
Sony, of course, joins a laundry list of advertisers who recently launched media reviews. Earlier today we shared news of Volkswagen Group's global media review, while earlier this week BASF and GoDaddy launched global media reviews of their own. Last week, P&G, the largest advertiser in the U.S., launched a North American media review while SC Johnson concluded a review open only to roster shops by consolidating with PHD. That list is by no means exhaustive, as there are plenty of other advertisers, large and small, participating in Media Review Mania 2015.