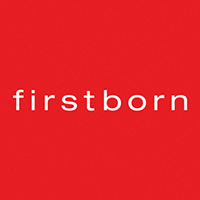 New York-based Isobar global design and innovation agency Firstborn has gone through a series of layoffs across departments.
"Firstborn had to restructure some of our teams to better align with current clients' needs and that meant reducing a small number of roles across departments," an agency spokesperson said in a statement. "We greatly appreciate the hard work and contributions of those that were affected and the impact they have had on Firstborn."
In June, S&P Global appointed Dentsu-owned Firstborn as experience agency of record and hired Drew Dahlman as technical director, Rajan Ayakkad as director of user experience and Daniela Chavez as art director.
Back in March, Jägermeister chose Firstborn as its digital agency of record, following a review launched in October, 2017.
The agency has also worked on recent projects for clients like fashion brand Lafayette 148, for which it designed a new website and mobile-friendly retail experience.
You may recall that its founder and CEO Michael Ferdman left the ad industry altogether in 2015.