Darra Naiman joins Tug as Managing Director Toronto
Former OMD Associate Director will drive continued growth for digital performance marketing agency in North America
Global digital performance marketing agency, Tug, has announced the appointment of Darra Naiman as Managing Director Toronto. Naiman joins the fast-growing independent agency from OMD Canada, where she was an Associate Director in the Toronto office.
Reporting to Tug CEO, Nick Beck, Naiman is tasked with doubling the size of the business in Canada over the next two years. Key to this will be the expansion of the agency's content marketing and data and analytics capabilities, as well as focusing on digital paid media, above the line planning, and buying with digital, traditional and partnership placements.
Prior to OMD, Naiman was a Media Supervisor at global digital transformation agency Neo@Ogilvy, and Bensimon Byrne, one of Cannes Lions' top 15 independent agencies worldwide.
Tug is a specialist in performance media that uses a smart combination of data, media, content and technology to deliver improved return on investment for brands. The agency also has offices in Sydney, London, Singapore and Berlin.
"Canada is a strategic market for us, with some great opportunities for growth, so it's crucial we have the best team in place to deliver on our ambitions there," says Nick Beck, CEO, Tug. "Darra's extensive network, combined with her operational and digital marketing experience make her the perfect person to lead the team. We're thrilled to have her on board."
Naiman commented: "Tug brings something unique to marketers. Our SEO and SEM capabilities and performance-based digital model are unmatched, enabling our team to be smart, analytical, nimble and efficient. The team has an impressive and growing foundation, and I'm excited to expand the service offering and move leaps and bounds for our Canadian clients – both existing and new."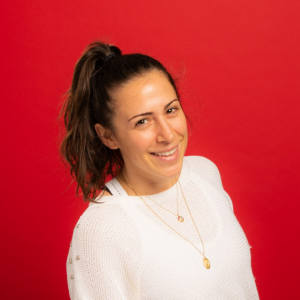 About Tug:
Tug is a performance driven, global digital marketing agency, optimized to grow ambitious brands through the smart combination of data, media, content and technology. Tug helps brands across a wide variety of verticals to reach their target audience at all stages of the funnel, from ATL activations, to the development of SEO and paid media campaigns. Tug's clients benefit from global teams that are fully collaborative, removing barriers to siloed thinking for optimal outcomes. The team focuses on driving results and holds themselves accountable for each client's performance.
Clients include Intuit, University of Toronto, Mary Browns Chicken and Long & McQuade.