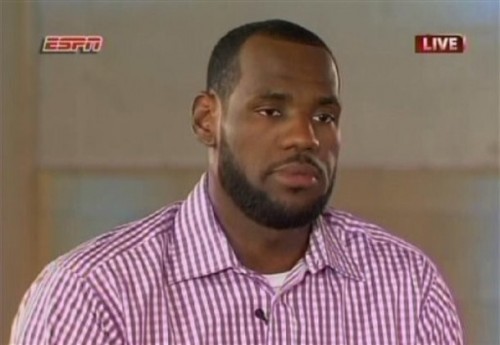 Jim Gray, who served as master of ceremonies for that narcissistic, self-indulgent television debacle known as The Decision by LeBron James, seems quite comfortable in his role as the king of softball questions, telling The Dan Patrick Show he'd do it all over again.
"Would I do the show again? (Host: Yeah.) Yes. We'd all make it better."
Better? How? Would you hold the event in downtown Cleveland, with you and James in a clear, shatterproof box, as legions of hurt, angry, vengeful fans pounded at the glass and tried to get in?
Gray, in the time-honored tradition of people who think the bottom line is the only line (and hey, ESPN made money off the event, so it had to be a success, right?), says the rumor that bothers him the most is that James' reportedly paid him to ask softball questions. Not true! Gray did that pro bono, thank you very much.
"That's just ridiculous and that's just insanity for someone to totally fabricate and for it to become a life of its own that LeBron James would pay an interviewer to interview him. That damages journalistic credibility to say the subject interviewing you is paying you like you're in their pocket, well that couldn't be further from the truth."
Comments