One of the most popular dramas on TV right now is Downton Abbey, the British show that has reinvigorated the possibilities of a period piece. We've covered the success this show has had both in the U.S. airing on PBS and across 100 countries where the show has been purchased to air. The third season of the show, taking place post World War I in the roaring 20s, just aired its sixth episode in the UK this Sunday. How can viewers in the U.S. and outside of the UK expect to wait to watch the new season? For over a decade TV fans around the world have been accessing their favorite TV content as they choose. Now, with a global social web it's no longer acceptable to let the current business models destroy TV for fans. Here are the problems facing the global TV market.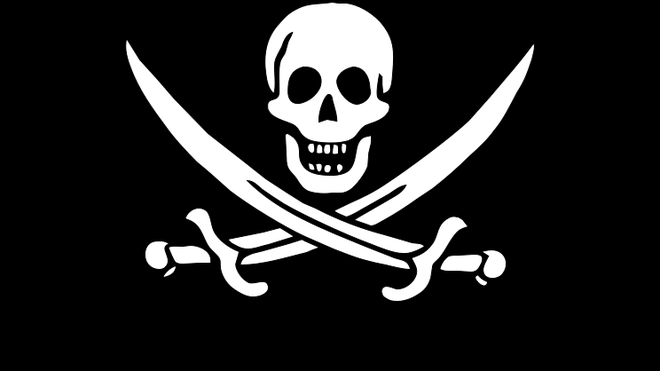 How can viewers expect to avoid spoilers?
Twitter, Facebook, Tumblr, Reddit and GetGlue have all become a cesspool of spoilers for the new season of Downton. Spolier alert: For example, check out Downton's GetGlue page, which PBS has done a tremendous job of growing on a shoe string budget. While the logo and description on the page are promoting the PBS version all of the comments are discussing and spoiling the new season airing in the UK. This is the first proof that there is a failing business model in place when it comes to exporting TV.
The internet has always been a disruptive source for connecting everyone around the world. With social TV in particular, ancient TV distribution systems can no longer outlive tremendously influential fans screaming out the entire world while the show is airing in their region. In addition to the GetGlue comments, European social TV analytics company Statsforce.TV shared that the first episode of the new Downton season had about  15,000 tweets by over 5,000 handles. Does the TV business care that  the followers of those accounts are probably not all from the UK?
How much money is being made by content owners exporting shows?
Answering this question, was quite tricky. Jonathan Weitz a parter at IBB Consulting described the significance of this business. "International distribution is a significant revenue opportunity for the TV networks and studios, and we are forecasting this revenue opportunity to grow rapidly, at double digit growth rates in some areas," Weitz told Lost Remote. "There is a large and growing demand for US content, both in English and in dub / sub – on the production side, we expect to increasingly see producers develop shows that will do well internationally," he added. Regarding content from abroad coming to the US he explained that, "we are seeing even more of this trend in the last couple of years, and Downton Abbey is a good example of this trend – there are a few different varieties of this model – one is where the programs are imported by a US programmer or studio, and another is where a US programmer or studio licenses the show format or story to produce for US audiences," he explained. "We expect both models to continue to grow, as the content marketplace becomes increasingly global and competitive," Weitz added.
There are billions of dollars being made each year exporting and importing TV content and these numbers will continue to increase and become a good source of revenue for TV as we continue to fast forward past advertising.
Why does it take so long for shows to come to the US from abroad or shows from the US to air abroad?
Weitz described how the business of exporting and importing TV is growing as shows are becoming popular in different cultures and regions. If this is the case, why does it still take so long for the show to air in different regions. As our friends and colleagues in the UK are enjoying and spoling Downton season three, why do we have to wait until 2013 for PBS to air the show?
Matt Lieberman, Director in PwC's Entertainment, Media & Communications practice provided an explanation.
"Similar to outbound shows from the US, there are multiple challenges with inter-territory distribution.  These include the general need to negotiate on a by-show (rather than network) basis, ensuring that enough episodes/seasons will be produced to warrant a release, coordinating holiday/vacation/hiatus concerns, working within confines of multiple territory distribution agreements, promotional commitments, and waiting to see if there is enough "buzz" surrounding shows before committing to producing, marketing and distributing content.  Some combination of these factors often inhibits or slows the process of inbounding shows from foreign territories."
Film and publishing have changed, why hasn't TV?
In Downton's case, it's already clear that the buzz that Lieberman described is there. Downton won the Golden Globe for best miniseries and has already had social TV success in the US. Over a decade ago, after three immensely successful Harry Potter books, the publishers decided that they could no longer release the fourth book at different times. The rise of the international box office also started about a decade ago as Hollywood smartly decided to fight off piracy.
David Pogue wrote a fascinating piece this summer in Scientific American on how Hollywood is encouraging piracy by not offering films digitally and cheaply. He described that, "the music industry dropped copy protection and made almost every song available for about $1 each" and that "the TV industry made its shows available for free at sites such as Hulu, paid for by ads." The problem with TV is that Hulu is only available in the US. This isn't stopping viewers around the world from easily hacking into a US IP address to watch Hulu, HBO Go, Netflix and more.
Traffic to "illegal" sites has skyrocketed:
Pogue sites that "traffic to illegal download sites has more than sextupled since 2009, and file downloading is expected to grow about 23 percent annually until 2015." It's no longer acceptable to ask us to wait to watch Downton Abbey and it's not fair to PBS to have to market a show to influencers that have probably already seen every episode.
When we watched Sherlock fans go nuts during a US event with the creators – almost all of them admitted (and weren't scared to admit) that they'd already seen the second season (which had already aired in the UK) and that was about to air on PBS. Last season, Lost Remote contributor Paul Balcerak pointed to a Salon.com article titled, "Is it OK to steal Downton Abbey?" The article describes how actor Hugh Bonneville, who plays Lord Grantham, told an interviewer that he should be ashamed of himself for having illegally watched the Christmas Special.
Should Bonneville be more ashamed of the TV industry that's prevented this fan from seeing the show legally? Should Bonneville actually be apologizing to the interviewer for all the spoilers he had to deal with? What can the TV industry do to solve this important economic problem that's be shined on more than ever by the social web. There's proof that we'd pay for this TV if we had the opportunity to, so why isn't it possible?