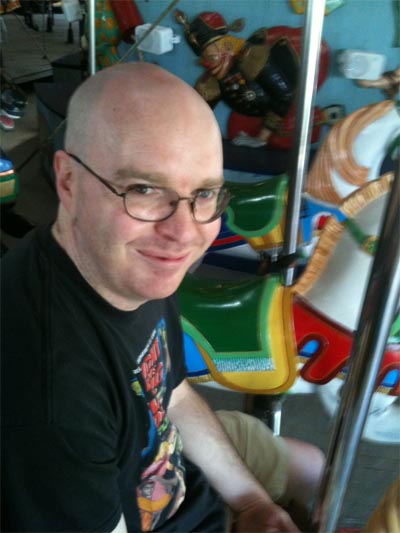 WNYC recently asked media professionals from different fields what they are looking forward to in 2011.
Writer Edward Champion (pictured, via) listed several titles he is eager to read this year. His list included: Nicholson Baker's House of Holes: A Book of Raunch, Stewart O'Nan's Emily, Alone, and Anna North's America Pacifica.
Here's more about his pick: "Nobody nails the magical way that the pedantic clutter up consciousness quite like Nicholson Baker, a novelist incapable of writing books without an infectious sense of joy."
What books are you looking out for in 2011? In addition to her literary New Year's resolution, this GalleyCat contributor is excited for Keigo Higashino's The Devotion of Suspect X, Philippa Gregory's The Lady of the Rivers, and the graphic novel adaptation of Melissa de la Cruz's Blue Bloods. (Via Sarah Weinman)
Full disclosure: This GalleyCat contributor has worked as an intern at Macmillan in the past.