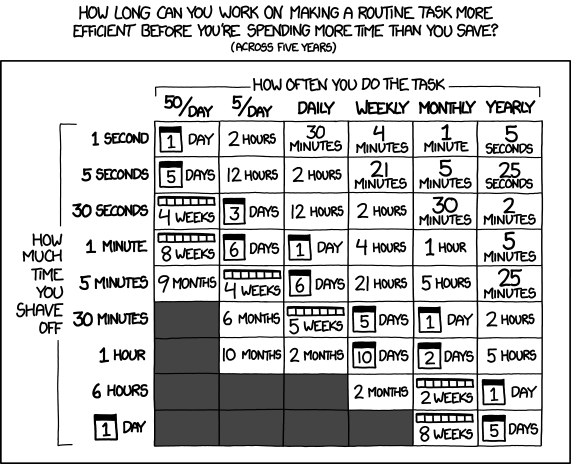 How often do you check your email, Twitter or Facebook while writing every day? You might be wasting more time than you think.
In a thought-provoking web comic (embedded above), xkcd charts the time spent performing brief tasks many times over the course of a single day. For example, if you check Twitter for 30 seconds 50 times a day, you will spend a total of FOUR WEEKS on Twitter over the next five years.
Is it worth it? These are tough decisions that all writers must face in a world filled with digital distractions.