Online is playground for wiseasses. Twitter knows this (how could it not?) and now, by extension or osmosis or what have you, so does Vine.
And the six-second video maker just released an update that demonstrates its complete ninja-like mastery of this knowledge. Yep, this feature is going to make you stop and try Vine right this second, if you haven't already. Even savvy businesses will love this new ability because it just makes too much sense: The ability to shoot front-facing videos.
Can you hear the people practicing in front of their phones right now? Because they are.
Today, Vine announced a couple of new features on its blog. We'll cover the ho-hum one first:
"Vine now supports mentions, so you can tag people in your post. Users who are mentioned will receive a notification in Activity. To mention a user, type @username and select the name among the suggestions you'll see." When you select someone, his/her Vine profile will automatically link in your post's caption. It looks a little something like this: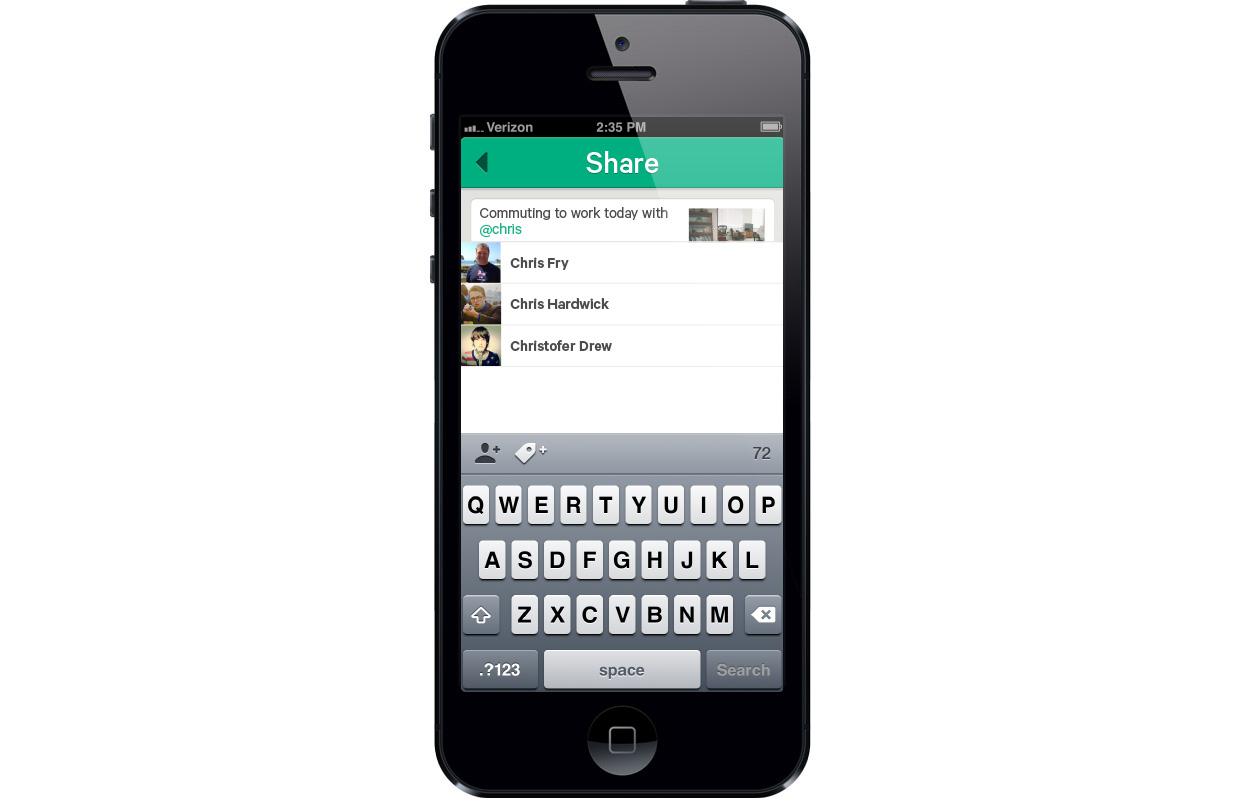 And now for the best update they could make (short of creating an Android app, those poor folks are SUFFERING) – "You can now shoot with the front-facing camera. When creating a post, tap the button in the bottom left corner to try the front-facing camera. You can switch back and forth between the regular and front-facing camera as many times as you want."
The reaction on Twitter is joyful:
What's the big deal? What can you do with this front-facing option that's so great anyway? Lots of stuff like this:
Your move Wells Fargo….#HowTo stick it to the man #loop #VineApp vine.co/v/bxYLV3U330i

— Ramon DeSouza (@RamonOfSouza) April 30, 2013

Download this version of Vine from the App Store and try it out – we dare you. And be sure to add the #VineApp hashtag so the folks at Vine don't miss it (and possibly retweet it)!
(Image from Shutterstock)