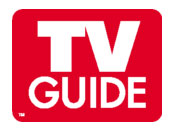 The last person we remember reading TV Guide was Frank Costanza, and he's a fictional character, so FishbowlNY was surprised to read today that the magazine is doing quite well.
According to min, TV Guide leads all weekly/biweekly publications in ad page growth during the first half (January through July) of this year, compared to 2010. It posted a 31 percent gain, from 285 pages in 2010 to 375 pages this year.
Other winners for the first half include Us Weekly and The Week. Check out the rest of them at min.