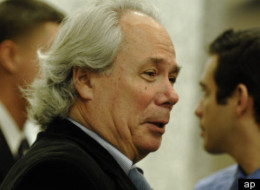 Tom Robbins, who left The Village Voice in January, has been named the first Investigative Journalist in Residence at CUNY's Graduate School of Journalism.
Robbins' duties at CUNY include teaching a new course that will center on producing stories for New York's ethnic press and being a resource for students and faculty.
The new position poses an exciting challenge, said Robbins:
Good investigative reporting is critical medicine for a great metropolis, and I look forward to working with the terrific team Steve Shepard has assembled at CUNY's Journalism School to help develop a new corps of diggers for the truth.
It's a nice addition for CUNY, but can you imagine Robbins as a teacher? Those students are in for some tough love.