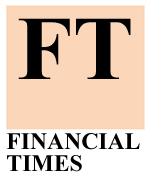 About 5 or 6 months ago Apple decided that all newspaper, magazine, and reading apps would have to start selling content inside the app, where Apple could take a cut. Naturally this displeased a lot of publishers because they didn't appreciate the restriction or the lost funds. Today we saw a reaction to Apple's new rule.
The Financial Times has released its latest app today, and it's not what you might think of as an app.  It's built in HTML5 and it's designed to run in Safari, the iOS web browser. You can download the app from ft.com, and it will work with your existing FT subscription. It's also free for the first week.
Do you know what that means? The Financial Times has cut its ties with iTunes. It's the first major publisher to support the iPad and iPhone in such a way that Apple can't tell them no. This is the first step in breaking Apple's monopoly on iOS.