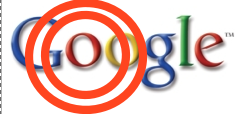 Albin Michel, Gallimard and Flammarion have filed suit this week against Google and they're accusing Google of digitizing their books without permission. They're seeking one thousand euros for each violation.
Yep, that's €1,000. And they have a pretty good idea of how much Google owes them, considering Google told them about the books being scanned last year. With a grand total of 9797 books scanned, they're seeking 9.7 million euros.
It looks like business is down for these publishers, so they're demanding a hand out from Google. There's no real harm from digitizing the books, so this lawsuit is ridiculous. The only harm would come from when Google distributes the eBooks, and we already know that Google won't do that until after the necessary contract is signed.
via Actualitte